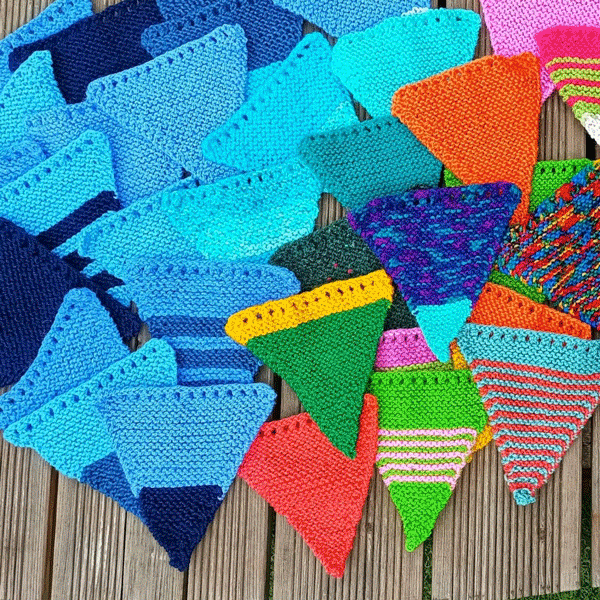 Calling all knitters and crocheters! Help us make bunting to decorate Hampton Pool
Hampton Pool will look glorious in the June sunshine and we'd love to make things even bolder and brighter with knitted and crocheted bunting to decorate the site!
If you are at Hampton Pool with time to spare look out for our "bunting basket" which has everything you need to make a pennant to add to the bunting, including the pattern!
The basket will be out and about in and around Hampton as well as at the pool, why not come along to Knit and natter which meets at Hampton Inspired Hub, 3 Ashley Road, Hampton TW12 2JA every Thursday afternoon to pick up a pattern and knot some bunting, or try your hand at knitting one of our Hampton Pool Bathing Bears.